Portable EV charging point replacement mainboard
Suitable for tethered charging points with Type 2 and Type 1 connectors. It can also be used to build your own EV charging point or repair your OEM portable EV charging point. This board is made to provide up to 16A charging current. Charging current is not adjustable. It has in-built current leakage, under-voltage, over-voltage and over-current protections. LED indicators provide useful information of charging status. It comes with assembly and user manuals (English language).
Specifications:
Rated Voltage: AC 230V Single Phase

Rated Current: 16A (Not adjustable)

Maximum Charging Power: 3.7kW

EV Charging Plug Standard: Type 2 (Mennekes) or Type 1, depends of which cable will be used

Operating Temperature: -30C to 50C

High quality OMRON 20A relays


CE and TUV Approved

1 Year Warranty
Please note that this product must be only used on power lines which are capable to withstand 16A constant current.
Shipping time: 2-5 workdays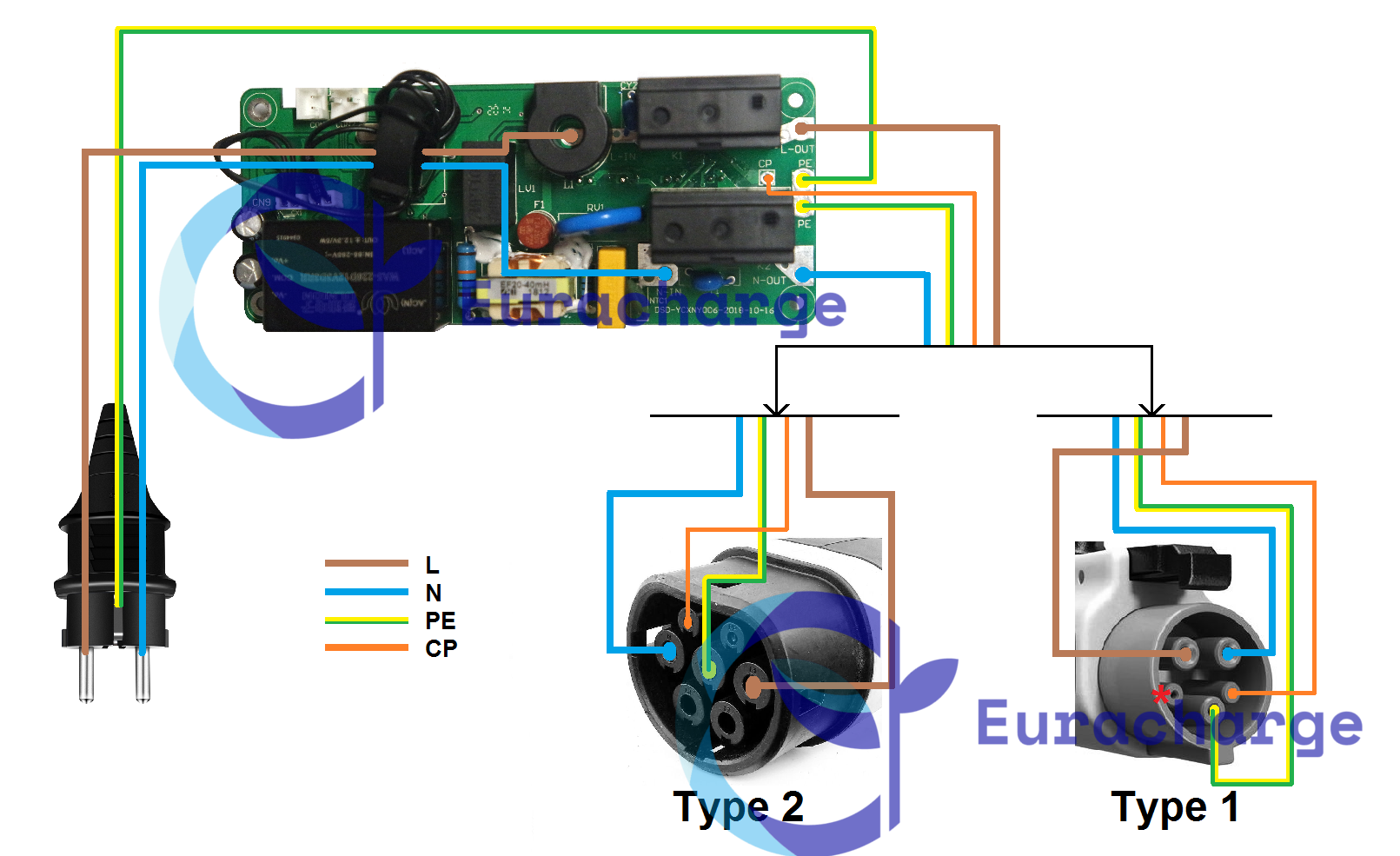 16A 3.7kW EV charging controller main circuit board
Brands Duosida
Product Code: 1ph-pcb
Availability: In Stock
Related Products

Not sure how to choose charging point?
Or you got lost with all these tricky terms related to electric vehicle charging?
If yes, please click here ...